Sky Scaffolding (Midlands) Ltd have installed a cantilevered drop lift around the roof of the George Eliot building in Coventry University using Layher Allround Scaffolding system.
The scaffolding structure was to provide operatives with a safe working area and a drop lift working platform to carry out roof repairs, 30m above the streets of Coventry.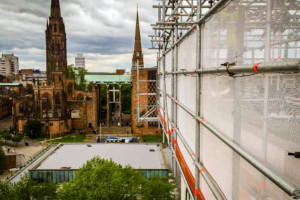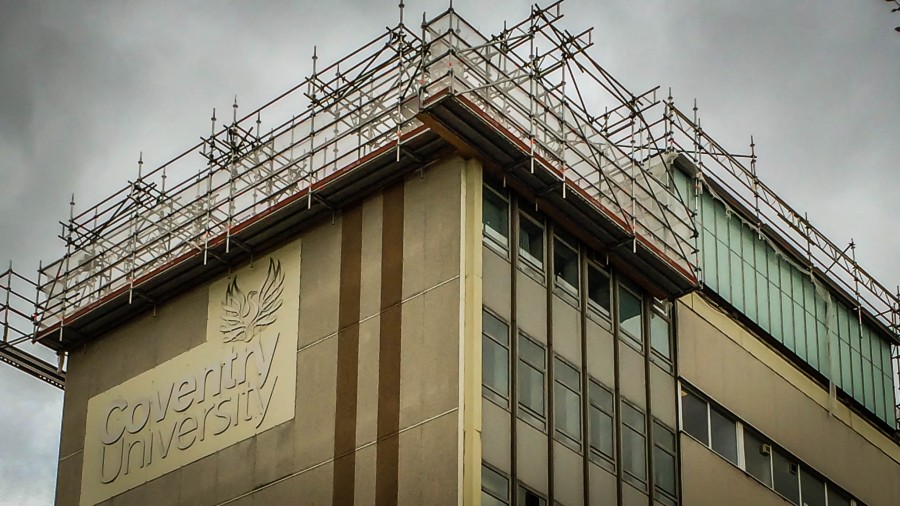 One of the primary objectives of this scaffolding structure was to provide 100% containment of dust and debris, enabling repair work to be carried out while the street below remained open.
The techniques used to seal the scaffolding proved very successful, ensuring the safety of the public below.