Sky Scaffolding Midlands Ltd: Timber Frame Construction Scaffolds

The 'timber frame' form of construction is fast becoming the preffered method of construction for domestic dwellings and medium rise buildings in the UK. This form of construction requires freestanding scaffold structures to be installed prior to construction.
These freestanding scaffolds are often stabilised using rakers or buttresses with kentledge, or can be staked into the ground as required by specific design.
We are working with a number of large UK house building contractors to install scaffold for their timber frame construction projects as shown here.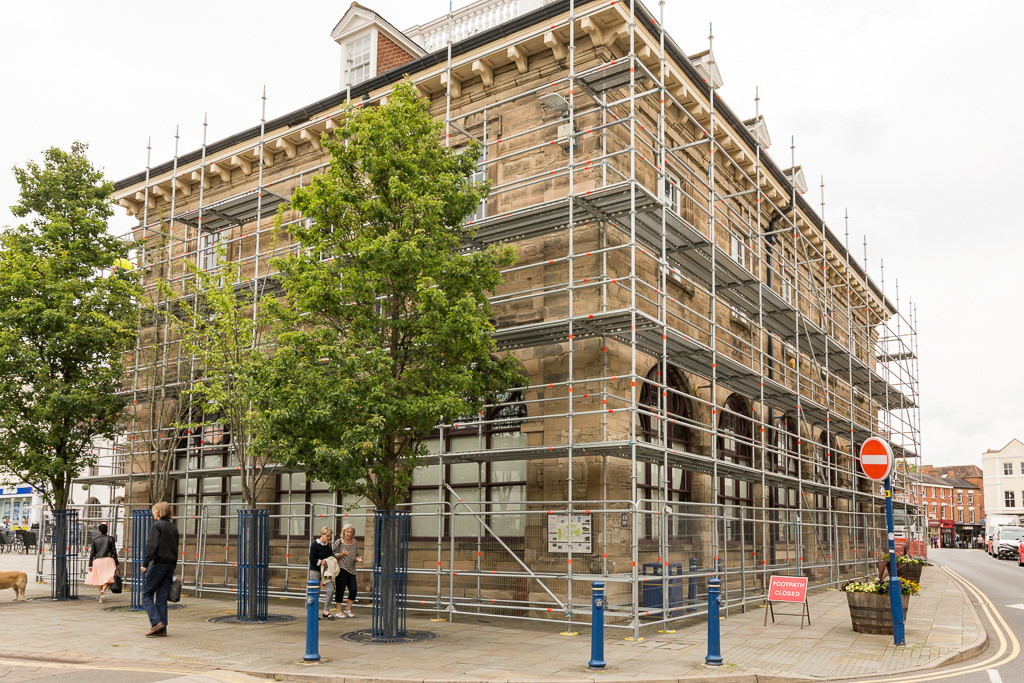 We offer a comprehensive scaffolding rental service, and have the expertise to ensure you are provided with the safest and most appropriate solution for your construction work.
Sky has long-standing relationships with commercial clients working all over the UK on shop fitting, refurbishment, and retail maintenance projects.
Scaffold Design for Timber Frame Construction in Warwickshire and the West Midlands
Timber frame construction scaffolds are not covered in the NASC TG20:13 guidance, and so require specific designs to be created for each scaffold erected. While working on timber frame scaffolds we work in accordance with NASC safety guidance SG28:17.
Special consideration has to be given to the stability of the scaffold structure throughout the various stages of the building erection sequence, giving appropriate access to the various trades that will use the scaffold to complete their work. Internal edge protection will normally have to be provided, with further consideration on the use of inside bords and how these will be altered as the work progresses.
Looking for scaffolders for Timber Frame in the Midlands you can trust?
To see how we can help with your building construction project, call Sky Scaffolding on 01926 400 900 and discuss your requirements with us.