£10m Employer's Liability | £10m Public Liability | £1m Professional Indemnity
We are Safe Contractor Approved
We are a CHAS Accredited Contractor
All our scaffolding operatives are CISRS trained
Sky Scaffolding have been members of the NASC for over 15 years
Scaffolding Contractor in Solihull
Layher Keder XL temporary roof
Integrated staircases, loading bays, and hoarding system
The ultimate scaffolding system for speed and versatility
We use the Layher Allround Scaffolding System
Scaffolding Hire Solihull
Based in Warwickshire and with over 30 years of experience behind us, we offer a full range of scaffolding equipment, custom-build support work and access scaffolding.
Providing industrial, commercial and domestic scaffolding through the Midlands, Sky Scaffolding is one of the leading scaffolding hire companies in the West Midlands town of Solihull and the areas surrounding it.
With the health and safety of our scaffolders, clients and public being so important to us, we are members of the NASC, and have been for over 15 years. All of our scaffolders are CISRS trained to erect scaffold in accordance with TG20:13 (Good Practice Guidance for Tube and Fitting Scaffolding) and SG4:15 (Preventing Falls in Scaffolding Operations).
We are currently working with a number of local housing associations to provide reactive maintenance support – we are in a great position to work with local authorities on these kinds of projects.
We supply scaffolding in and around the Solihull area
Enquire Today
Don't have time to call right now? Fill out this form and one of our Projects Team will be in touch shortly.
We offer a comprehensive scaffolding rental service, and have the expertise to ensure you are provided with the safest and most appropriate solution for your construction work.
Sky have long-standing relationships with commercial clients working all over the UK on shop fitting, refurbishment, and retail maintenance projects.
We have great experience in scaffolding for industrial clients, and have experience working in difficult conditions including sterile factories and areas of significant danger.
Looking for scaffolders in the Midlands you can trust?
It would be great to hear from you, call Sky Scaffolding on 0121 369 1556 and discuss your access requirements with us.
UK Construction Week at the NEC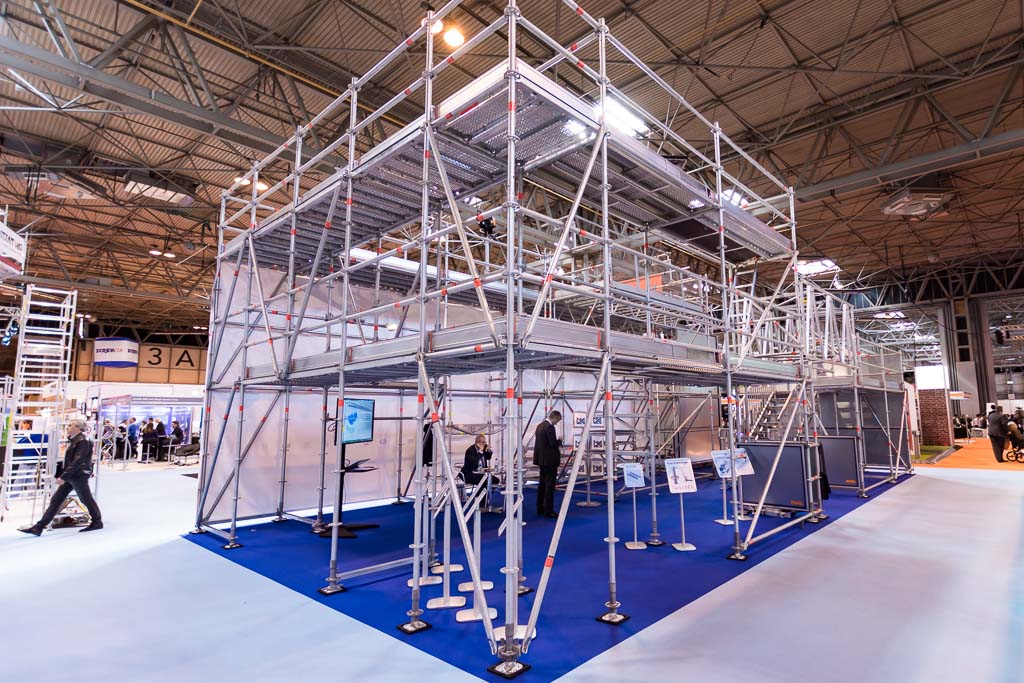 Layher called upon us to erect their stand at the NEC for UK Construction Week. Their stand showed off the versatility of their system, and we were proud to be their go-to scaffolding contractor in the Midlands area.
We have lots of experience providing scaffolds for events up and down the country, and regularly work on TV and media shoots.
Scaffolding in Airports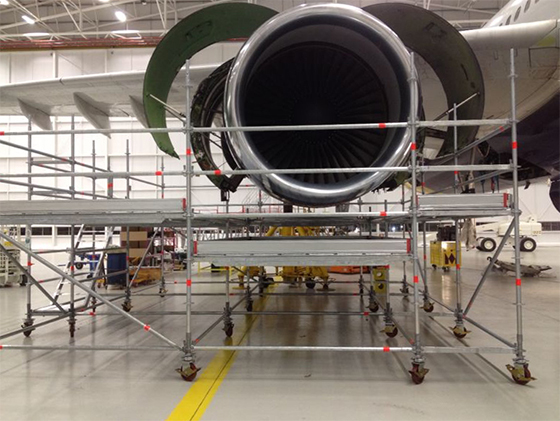 We provided scaffolding for the maintenance of aircraft in Monarch's hanger at Birmingham International Airport. The scaffolds were mobile so they could be used on different aircraft.
Sky have lots of experience working in airports and other areas of high security such as prisons.