Sky Scaffolding Midlands Ltd: 
Nuneaton Scaffolding Contractor
Sky Scaffolding are the most trusted scaffolding contractor in Warwickshire – making us the first choice for scaffolding in Nuneaton.
We are able to provide high quality scaffolding to the entirety of the Nuneaton area. We specialise in the commercial and industrial sectors, providing access scaffolding and all types of support and bespoke work.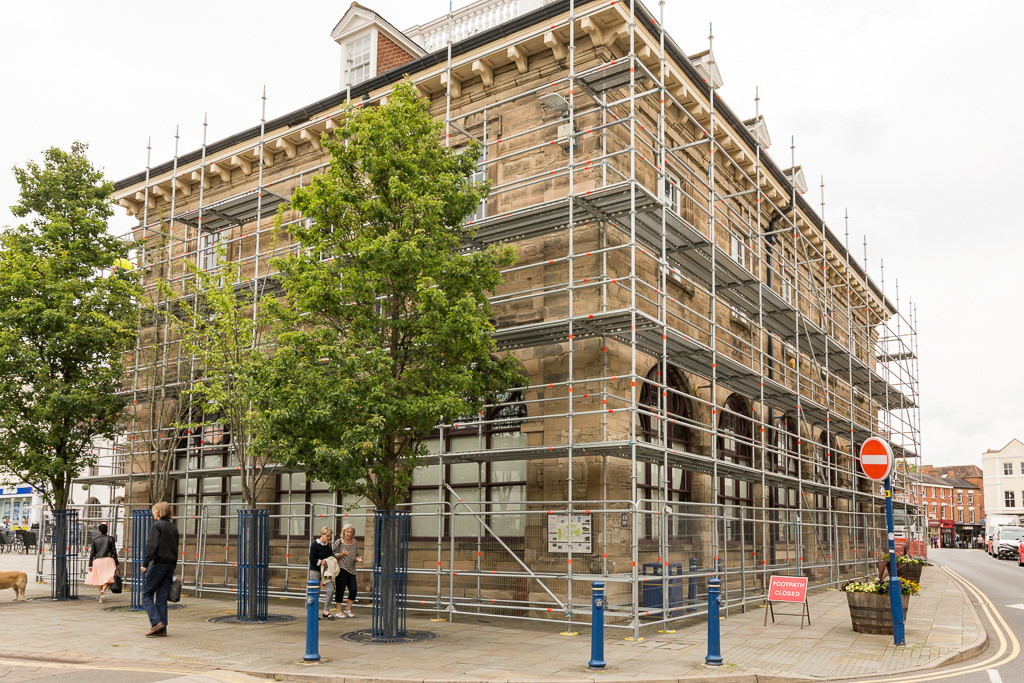 We offer a comprehensive scaffolding rental service, and have the expertise to ensure you are provided with the safest and most appropriate solution for your construction work.
Sky has long-standing relationships with commercial clients working all over the UK on shop fitting, refurbishment, and retail maintenance projects.
Need scaffolding in Nuneaton? We cover this area.
We have been trading for over 30 years, and only provide high-quality work completed by CISRS trained scaffolders. We work in accordance with TG20:13 and SG4:15.
Sky is Safe Contractor approved and a member of the NASC. As such, we offer industrial and commercial scaffolding with the full range of equipment needed, as well as access scaffolding and bespoke support work.
Looking for scaffolders in Nuneaton you can trust?
It would be great to hear from you, call Sky Scaffolding on 01926 400 900 and discuss your access requirements with us.
Sky Scaffolding Projects
In order to demonstrate the diversity of our scaffolding expertise, we showcase a selection of our past scaffolding projects below. Further case studies can be found on the Scaffolding Case Studies page.
Britvic Factory Refurbishment
We have provided full scaffolding support for the huge refurbishment of the Britvic Soft Drinks factory. On this project we supplied a dedicated site team so we were able to react to the requirements of all contractors on site.
We have lots of experience working in special industries such as food and drink sterile environments. We provide industrial screening and only use steel boards to prevent splinter contamination.
Guy's Tower in Warwick Castle
We provided the scaffolding for Guy's Tower in Warwick Castle. This scaffold required a full height staircase and integrated hoarding system to provide security and prevent pedestrians from accessing the scaffold.
We regularly work on English Heritage and National Trust sites, and our scaffolders have the experience necessary to protect these delicate buildings while working on these sites.
See the full Warwick Castle Case Study