Sky Scaffolding Midlands Ltd: 
Professional Scaffolding In Birmingham
Sky Scaffolding provides scaffold hire in Birmingham and throughout the West Midlands. And with over 30 years of trading, our experience and passion to deliver high-quality work make us a leading NASC member in the region.
As such, we have a growing number of large contracts in the city. This includes works at Birmingham Airport, Pitmaston House in Moseley, and Lucas Studios on Aston Expressway.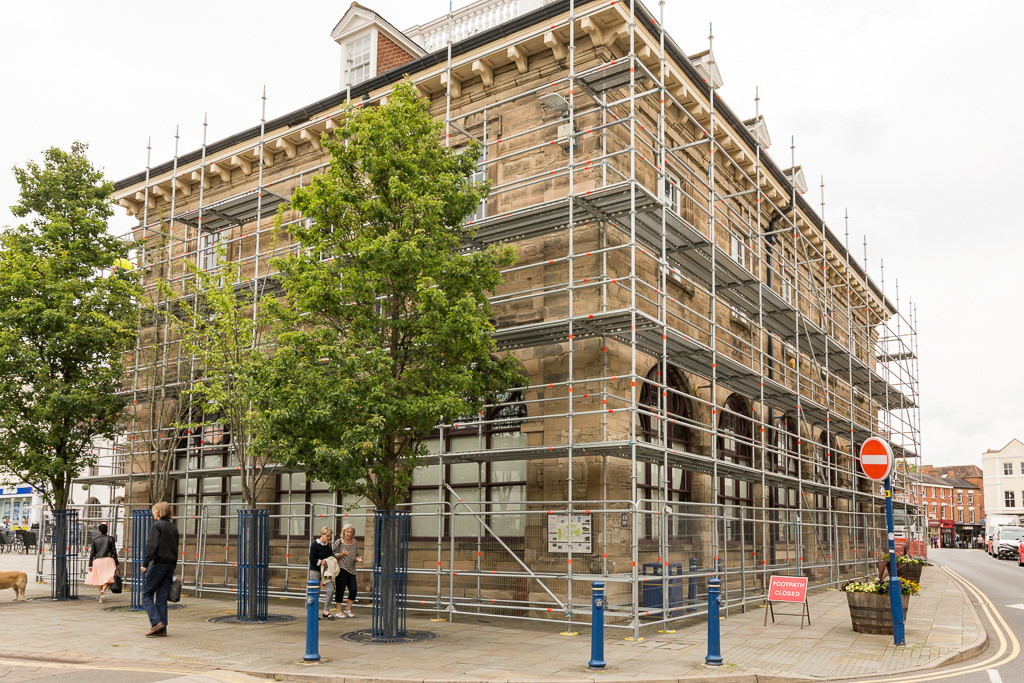 We offer a comprehensive scaffolding rental service, and have the expertise to ensure you are provided with the safest and most appropriate solution for your construction work.
Sky has long-standing relationships with commercial clients working all over the UK on shop fitting, refurbishment, and retail maintenance projects.
Scaffolders in the Birmingham and West Midlands area
We have been trading for over 30 years, and only provide high-quality work completed by CISRS trained scaffolders. We work in accordance with TG20:13 and SG4:15.
Sky is Safe Contractor approved and a member of the NASC. As such, we offer industrial and commercial scaffolding with the full range of equipment needed, as well as access scaffolding and bespoke support work.
Looking for scaffolders in the Midlands you can trust?
It would be great to hear from you, call Sky Scaffolding on 01926 400 900 and discuss your access requirements with us.
Sky Scaffolding Projects
In order to demonstrate the diversity of our scaffolding expertise, we showcase a selection of our past scaffolding projects below. Further case studies can be found on the Scaffolding Case Studies page.
Beetham Tower
Sky Scaffolding provided the scaffold at the base of Beetham Tower in Birmingham, home of a Radisson Blu hotel. This scaffolding was required to support cradles as maintenance is carried out on the glass-clad structure.
For the ultimate in construction site aesthetics, Layher Protect Panels were used as hoarding with grey printed vinyl.
Pitmaston House
Sky provided scaffolding for the refurbishment of Pitmaston House in Moseley, Birmingham. This Grade II listed building is being refurbished and restored to its former glory by the Church of Scientology.
This scaffold was fully sheeted and completed using nothing but the Layher Allround system, showing how versatile the system is.
UK Construction Week, NEC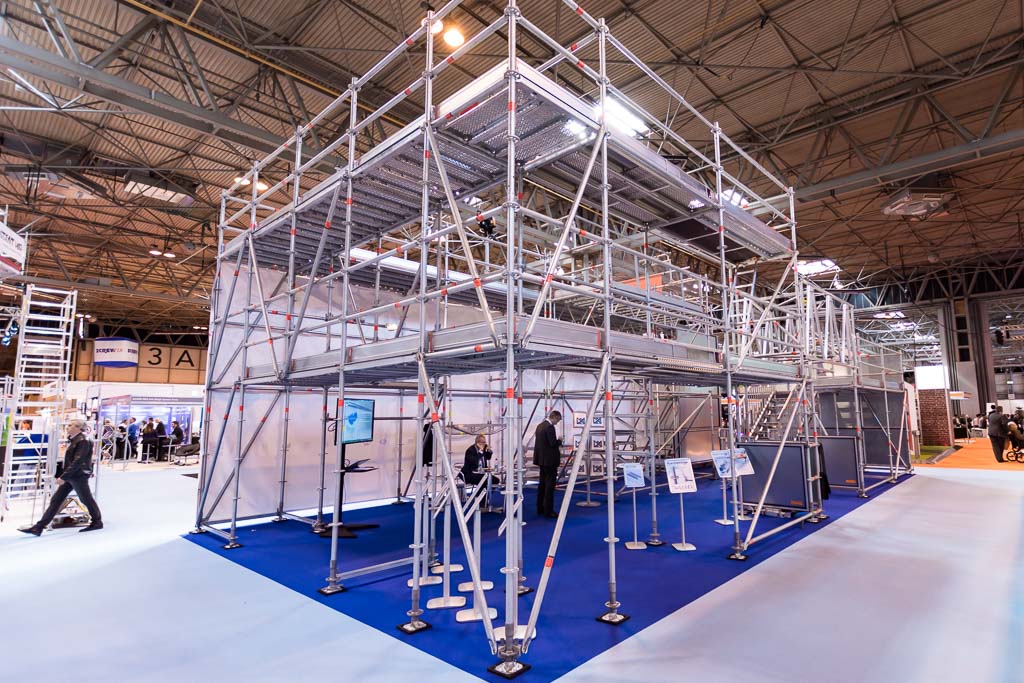 In preparation for UK Construction Week at the NEC, Layher asked Sky to erect their expedition stand.  Their stand demonstrated the versatility of their scaffolding system, and we were proud to be their go-to scaffolding contractor in the Midlands area.
Using Layher's Event System, Sky have provided scaffolds for events up and down the country and regularly work in the TV and media industry.